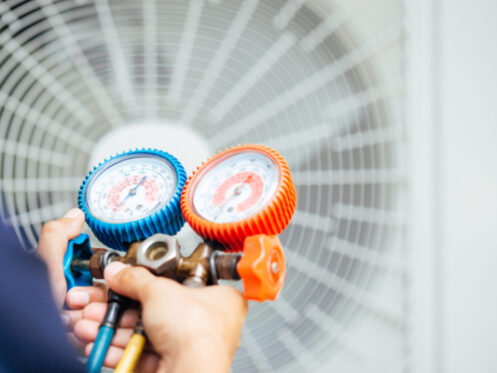 Taking care of the HVAC system in your Denver, CO home shouldn't cost a fortune. Unfortunately, between routine filter changes, annual tune-ups, and unexpected repairs, your spending could add up quickly. HVAC preventative maintenance plans are designed to make it easy for homeowners to give their heaters, heat pumps, and air conditioners they care they need. Read on to find out whether these pre-paid maintenance agreements are worth their price.
What Are Preventative Maintenance Plans?
Offered by HVAC companies, preventative maintenance plans are programs that loyal customers can join for a single annual fee. This fee covers the cost of heater and air conditioner tune-up service so that yearly inspections aren't an out-of-pocket expense. Some preventative maintenance plans also provide additional discounts on emergency repair services. When homeowners participate in these programs year after year, they may even be qualified for progressive discounts.
Preventative Maintenance Keeps Consumers Compliant With Warranty Terms
Most preventative maintenance plans are structured to help homeowners stay on track with all the requirements of their warranties and insurance policies. For instance, if your HVAC equipment is covered by your home warranty or your home insurance policy, you may be required to schedule annual tune-up service for both your furnace and air conditioner. This is also a common requirement of HVAC manufacturer warranties.
Failing to schedule timely tune-ups could be considered a breach of contract. When homeowners fail to comply with basic maintenance requirements, their coverage is often voided and their claims are denied. With a pre-paid maintenance agreement, you'll get early reminders to schedule this service for all your covered equipment. Best of all, if you ever need proof of professional maintenance when submitting warranty or insurance claims, your HVAC service provider can supply the necessary documentation.
Additional Benefits of Joining a Preventative Maintenance Program
Priority scheduling is another benefit that's frequently provided by preventative maintenance plans. If your air conditioner or heater breaks down entirely, you won't have to wait days for service. With priority scheduling, preventative maintenance plan subscribers can often get next-day or same-day service at no additional cost.
These programs can include discounts on materials, savings on after-hours appointments, and many other perks. The cost of most plans is often lower than the combined cost of annual heater and AC maintenance. Moreover, when standard and emergency repairs are required, the additional benefits provided by membership offer greatly enhanced value. Homeowners who wind up needing HVAC service more than twice each year can enjoy considerable savings overall.
Other Ways to Limit Your Ongoing Maintenance Costs
Depending on how much they cost and how they're structured, preventative maintenance plans can be well-worth the investment. However, it's important to make sure that you aren't paying for redundancies in coverage. For instance, if you take a good look at your home insurance policy or your home warranty agreement, you may find that you already have one covered HVAC maintenance visit each year. Top-tier warranties and insurance plans frequently include preventative maintenance services in their contracts. Getting regular, professional care for heating and cooling equipment extends its lifespan and limits the likelihood of issues.
It's also possible to find HVAC companies that don't have preventative maintenance plans but still offer highly competitive rates. When HVAC contractors price their services competitively, there's often no need for formal agreements to ensure impressive savings.
It's All About Building Relationships
One of the greatest benefits of joining a preventative maintenance program is being able to form a solid and lasting relationship with your preferred HVAC company. However, this is a benefit that consumers can enjoy with HVAC companies that don't offer preventative maintenance plans as well. For instance, we run a family-owned company with a strong emphasis on transparency, trustworthiness, and customer satisfaction. We work hard to ensure that our clients are always getting the best prices on the equipment and services they need, and without charging membership fees. Our lowest prices and our best services are available to everyone. All of our clients can expect to receive clear and easy-to-understand estimates and invoices, and consistently superior workmanship. You don't have to join a loyalty club or any other program to get outstanding deals and unbeatable results when you work with us.
With more than 50 years of experience, we proudly serve residents of Denver, Colorado and the surrounding area. We offer furnace, heat pump, and air conditioner installation, maintenance, and repair services. Our clients can also turn to us for indoor air quality services, humidifiers, and ductless mini-splits. To schedule service, contact Denver Pro Mechanical today!